London to Paris cycle challenge team is sponsored by Fortel owner , Mr. Sat Nijjer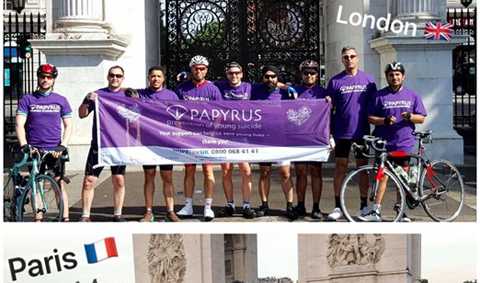 Fortel has announced that it will be the main sponsor of a team taking on the iconic London to Paris Cycle Challenge to raise money in aid of Papyrus – the charity that helps prevent suicide among young people. 
The cyclists came together as Team Atlantis in loving memory of their very dear late friends Robert Daniel Smith and Jatinder Singh Chatha (Jet), and will make the 220-mile bike ride from London's Marble Arch to the Arc de Triomphe in Paris on Saturday, May 27, 2017. 
The event, known as 'Arch to Arc',is unaided and self-organised, with the team funding all of their own transport and accommodation so all money raised can go directly to Papryus.  
Fortel's chief executive, Sat Nijjer, who will be taking part in the ride along with his colleagues, offered his full support to the cause and the whole team. He said: 'Suicide is the biggest cause of death of young men between the ages of 20 and 30, and it's a particular concern in the construction industry. As part of our own response to this key topic we're proud to support Papyrus via Team Atlantis and hope that our friends, families and partner businesses will help us raise a substantial amount.'